Independence Hall in Philadelphia
Independence Hall in Philadelphia is perhaps the most famous tourist attraction in Philadelphia.
The Declaration of Independence and the American Constitution were debted and adopted in this historic building.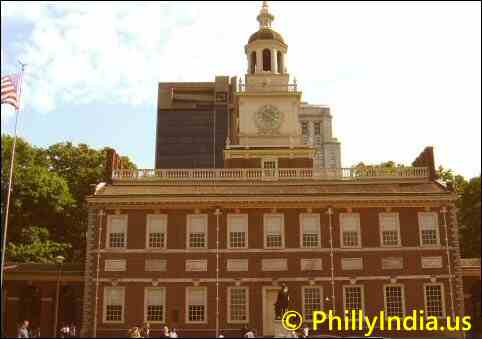 After his assassination, Abraham Lincoln's body was brought to Independence Hall and held in state there to allow mourners to pay their respects to the fallen leader.
The Liberty Bell is across the street from Independence Hall.
The lines can be long on weekends and during summer holidays. So set aside at least a couple of hours if you plan on visting.